In Spring 2017 you'll be able to experience our latest big attraction – a NEW Family Swimming Pool.
Complete with interactive water features, themed children's splash zone, unique water slides, water fountains and NEW Aqua Jets activity!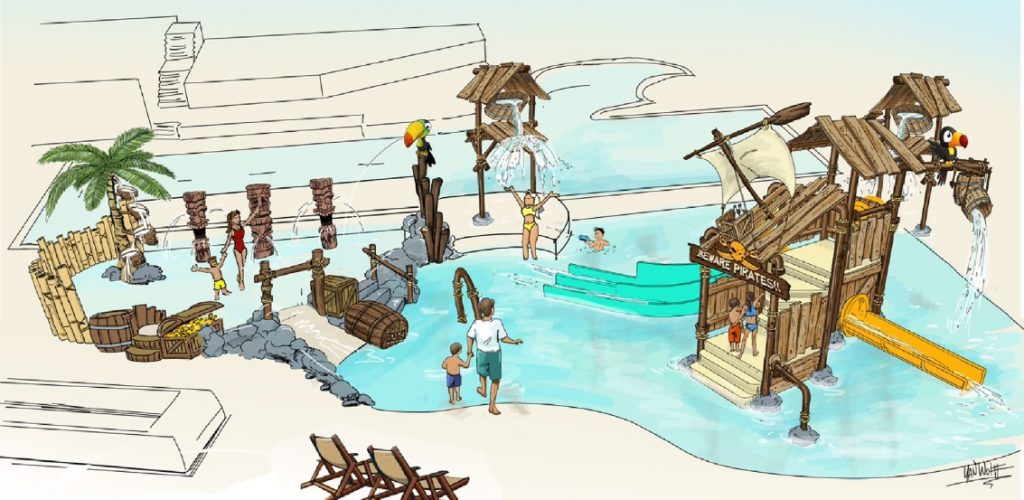 Children's Splash Zone – Artist Impression
Work on the new pool will begin in January, with construction moving quickly, ready for a Spring 2017 opening.
As work gets underway in the New Year, alternative swimming arrangements in our 25 metre pool will be in place for our holiday guests and Health Club Members. For more information please visit our website.
This new £1m development shows how Ribby Hall Village continues to reinvest in exciting new experiences for our guests in order to exceed expectations.
We'll be sharing more details on the new pool features at a later date and you can follow all the developments here on the blog, Facebook and Twitter.
We can't wait for you to enjoy this fantastic new family attraction.