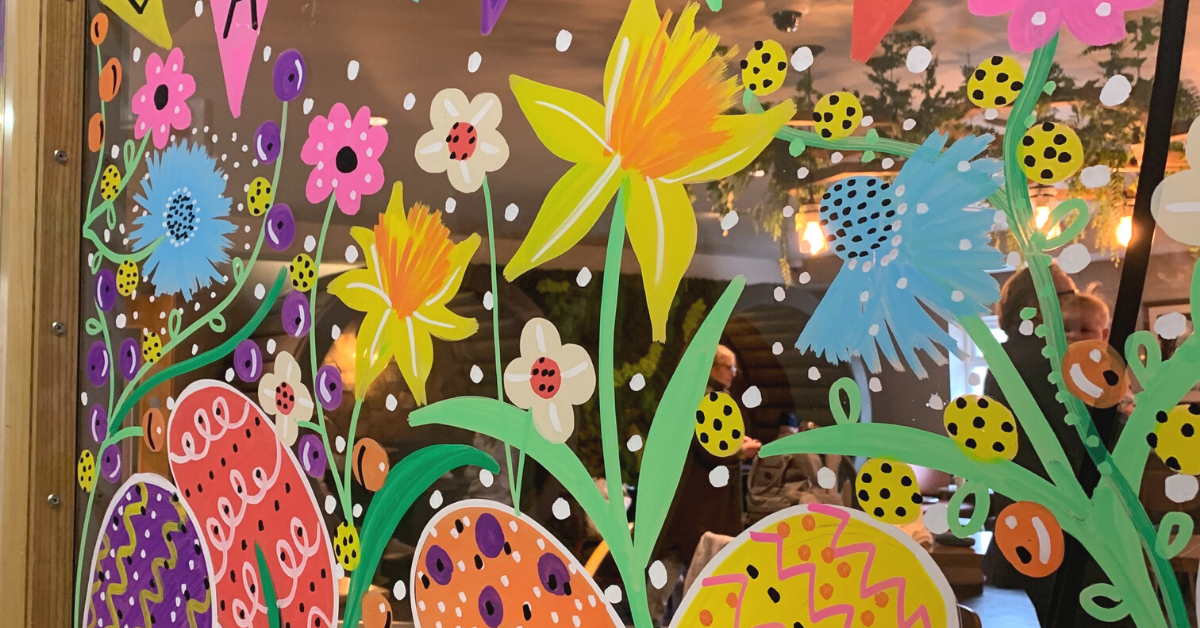 With the start of spring just around the corner and a distinct change in the weather, bright and beautiful flowers have begun to bloom around The Village.
Local artist, Claire Calderbank-Mayo from Gingerbread Events, is helping us transform The Village for spring with eye-catching window art. We caught up with Claire as she completed these amazing paintings.
What can guests expect to see?
"Guests can expect an explosion of colour, spring flowers and Easter eggs all hand painted. The aim is to make people feel happy and excited for spring.
I've also got my eye on the 20th March, which is National Day of Happiness and I want the paintings to make everyone feel more positive with lots of smiles."
What made you start creating window art?
"I have always been creative. I went to art college and studied design at Salford University and then got a job at M&S doing visual merchandising. I then moved to Harvey Nichols in Manchester where I worked my way up to display manager. I then set up Gingerbread Events with my sister doing windows, creative installations, fresh flowers, weddings and events."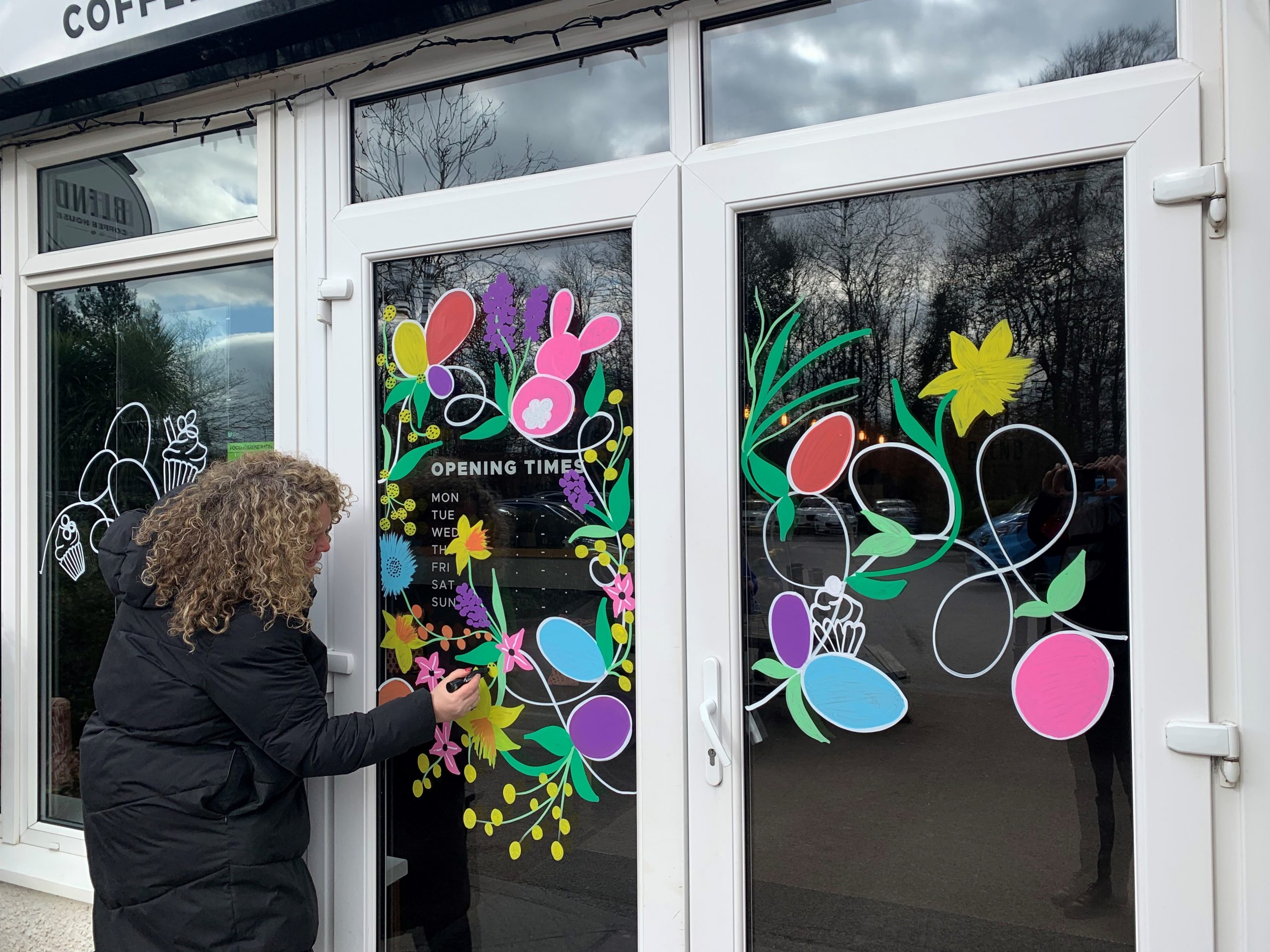 What do you love the most about the job?
"The best part for me when creating window art is seeing people's reactions. They are so moved by my art and creative installations and I love the feeling that I have made someone smile or directly interact with it."
What's your favourite thing about spring?
I love spring flowers, especially snowdrops and I love the lighter evenings!
Whether on holiday or a day visit, make sure you check out the artwork when you visit this spring!