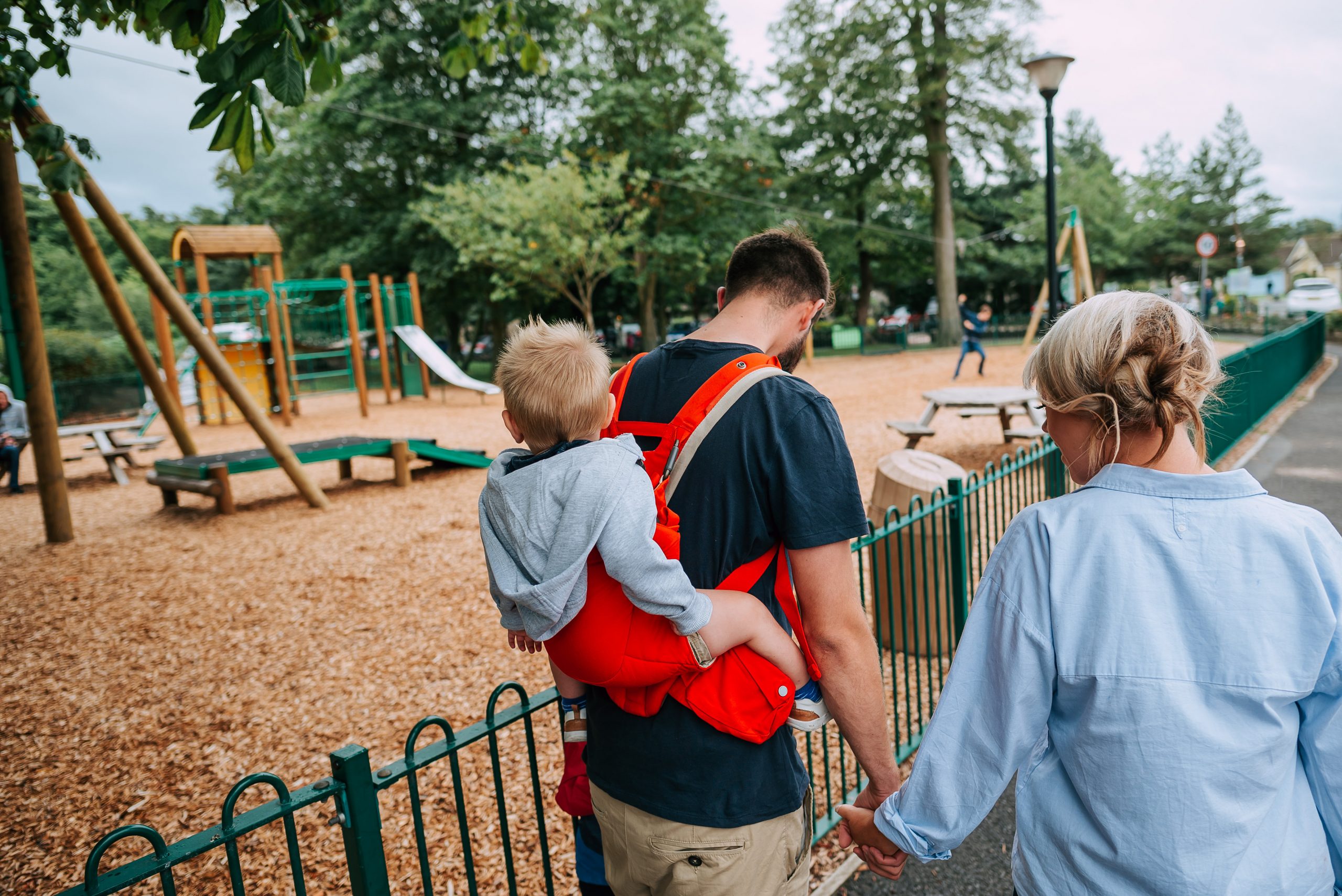 As all parents will know, travelling with toddlers can be a little challenging which is why at Ribby Hall Village we do everything we can to make your life easier.  To help you make the most of your break with your baby or toddler, we have pulled together 10 Top Tips for travelling with the smallest members of the family….
1. Find a Place with all the Gear
When travelling with children the inclination is to pack EVERYTHING. However, our advice is to find a holiday resort or accommodation where they can provide the essentials, leaving the all important room in the car for a comfortable journey.
If you book a holiday with us you can request a travel cot and high chair free of charge. You can also pick up many baby and toddler essentials on The Village, from the on-site SPAR shop which stocks everything from formula, games and toys to nappies and wipes.
2. Minimise Travel Time
An exotic holiday is wonderful, but for the littlest members of the family that could mean a long journey, and added stress for us parents! So try and choose somewhere that is within a decent travel time.
We're located on Lancashire's Fylde Coast which is within easy driving distance from many major UK cities and transport hubs. The Village is set in picturesque Lancashire countryside and is only 15 minutes drive to Blackpool's world famous family attractions. And let's face it, less travel means more holiday!
3. Choose the right accommodation
Just because you are holidaying with the littles doesn't mean that you want to compromise on where you stay. Safe and clean are top of the agenda, but it's totally fair to want something contemporary and stylish too.
Make sure wherever you're staying has passed strict health and safety checks. Here on The Village you will find secure 5* self-catering cottages that boast spacious living areas and baby gates at the top of stairs, which make a big difference to your stay.
Not only is our accommodation clean and safe, but it's practical too; with separate living spaces and bedrooms once you have put the children to bed you have your own space to enjoy your evenings. There's also plenty of outdoor spaces for the little ones to explore too!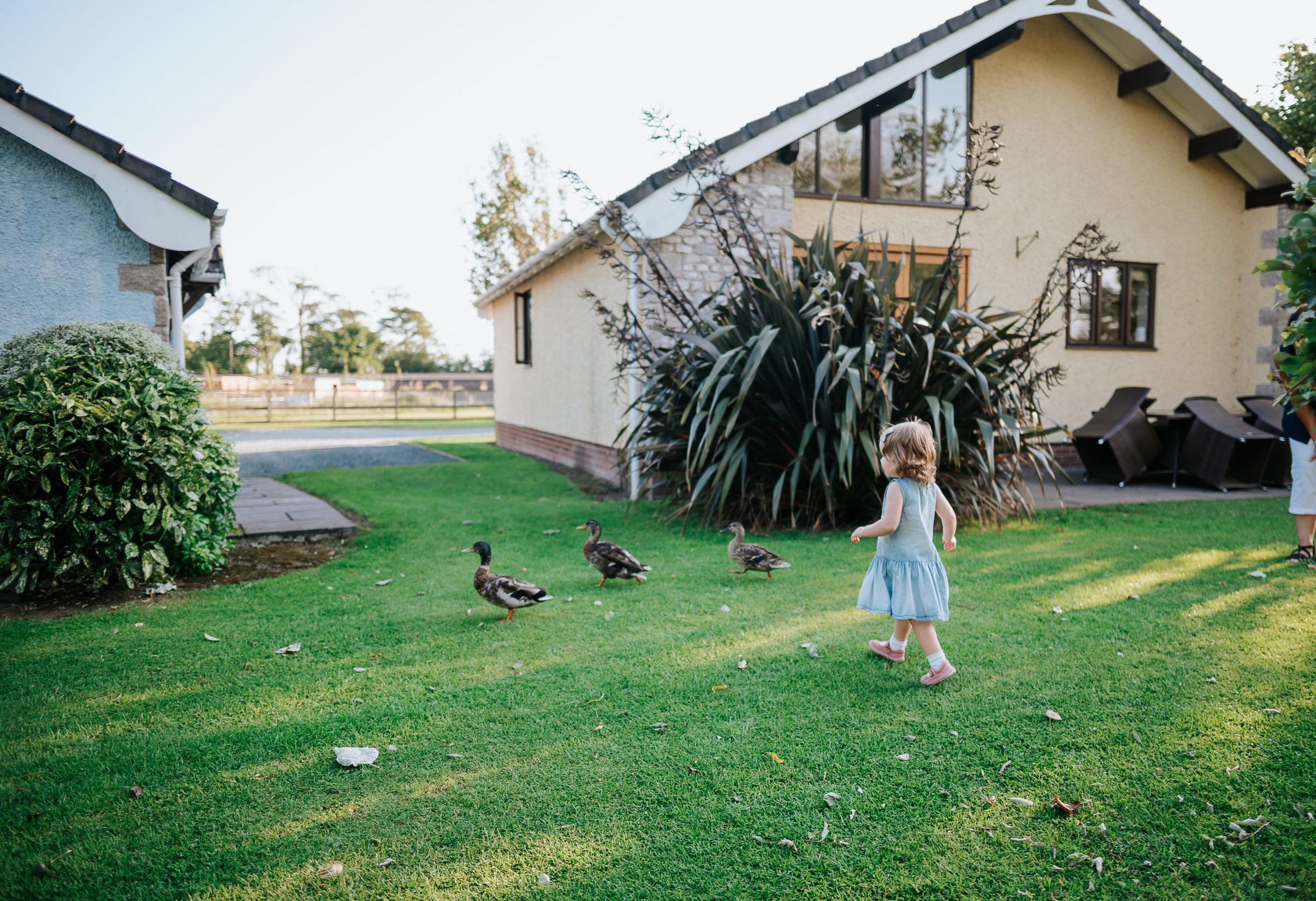 4. Go for something that works whatever the weather
In the UK good weather can't be guaranteed, however it's never a problem at Ribby Hall Village. There's plenty to do for babies & toddlers whatever the weather. With two soft play areas, a fantastic indoor swimming pool, with interactive slides and toddler splash zone, and a NEW dedicated activity and entertainment hub, the weather is never an issue. When the sun does come out there are some great outdoor options, including an adventure playgrounds, pirate adventure golf and Wild Discovery – an interactive animal experience for the whole family.
We have also created some unique experiences just for our mini guests which include: Balance Bikes, cake decorating, pick a pot and paint, sense a rhyme and many more.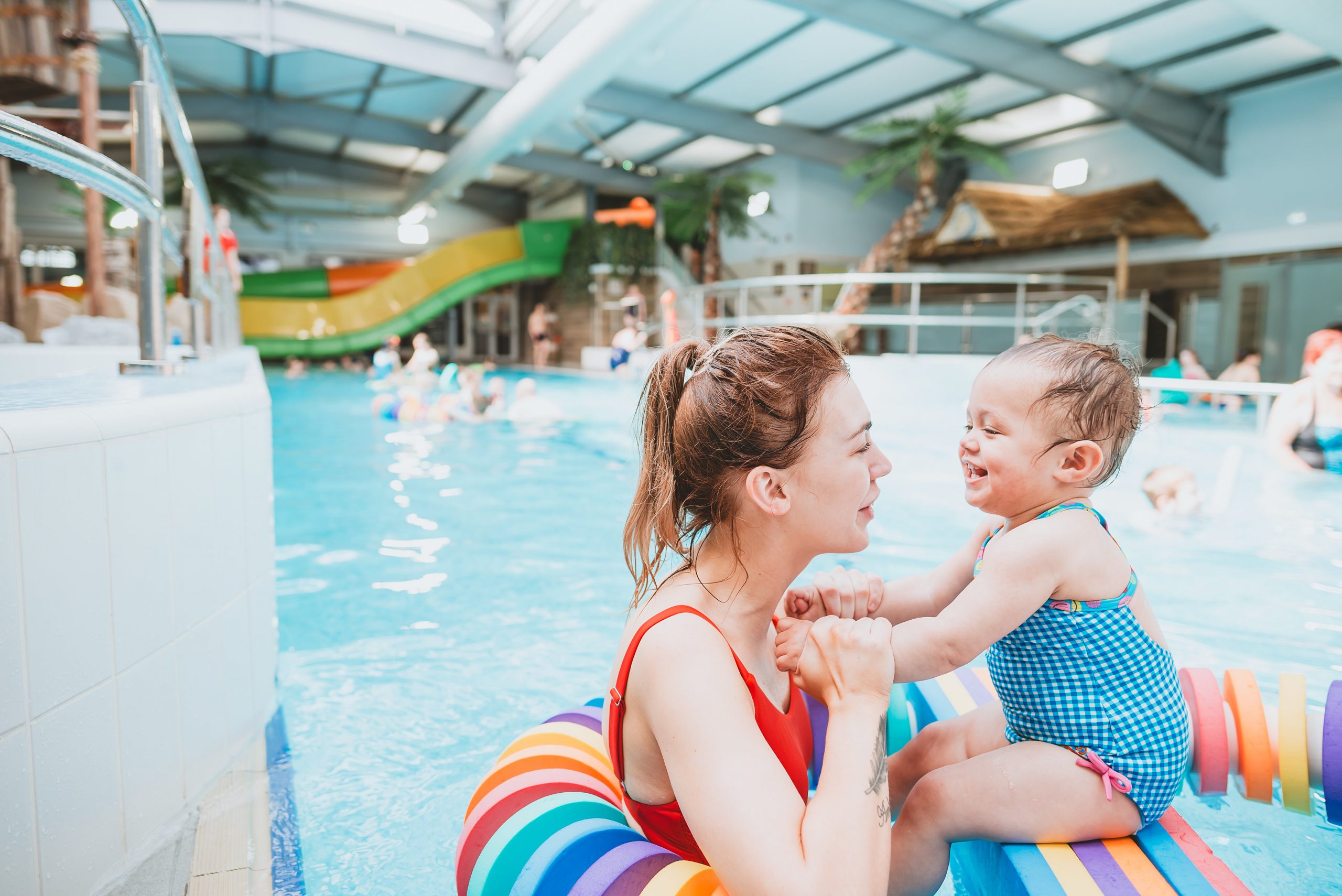 5. Friendly assistance whenever you need it
When travelling with toddlers good support is key. Choose a destination where the staff are known for their five-star service.  Excellent service is important and nothing should ever be too much trouble. Perhaps you need advice or just a friendly smile, but the team at Ribby Hall Village will offer five-star care during your stay, 24/7.
6. Family friendly dining
We all love to eat out, but sometimes the wrong environment can make for a stressful experience for all involved. So, try and choose a holiday location that has on-site restaurants and eateries that welcome children so that you can relax and enjoy a family meal together.
On The Village there are three family-friendly restaurants PLUS a coffee shop and pizza takeaway all within walking distance from your accommodation. All are family focused without compromising on the quality of the food or service so that you can have the best dining experience possible.
7. Make it multi-generational
With more and more people choosing to holiday with grandparents an extra pair of hands/ eyes and ears isn't a bad idea! Luckily as our accommodation sleeps up to 14 people we have something to fit the whole family should you want to holiday together.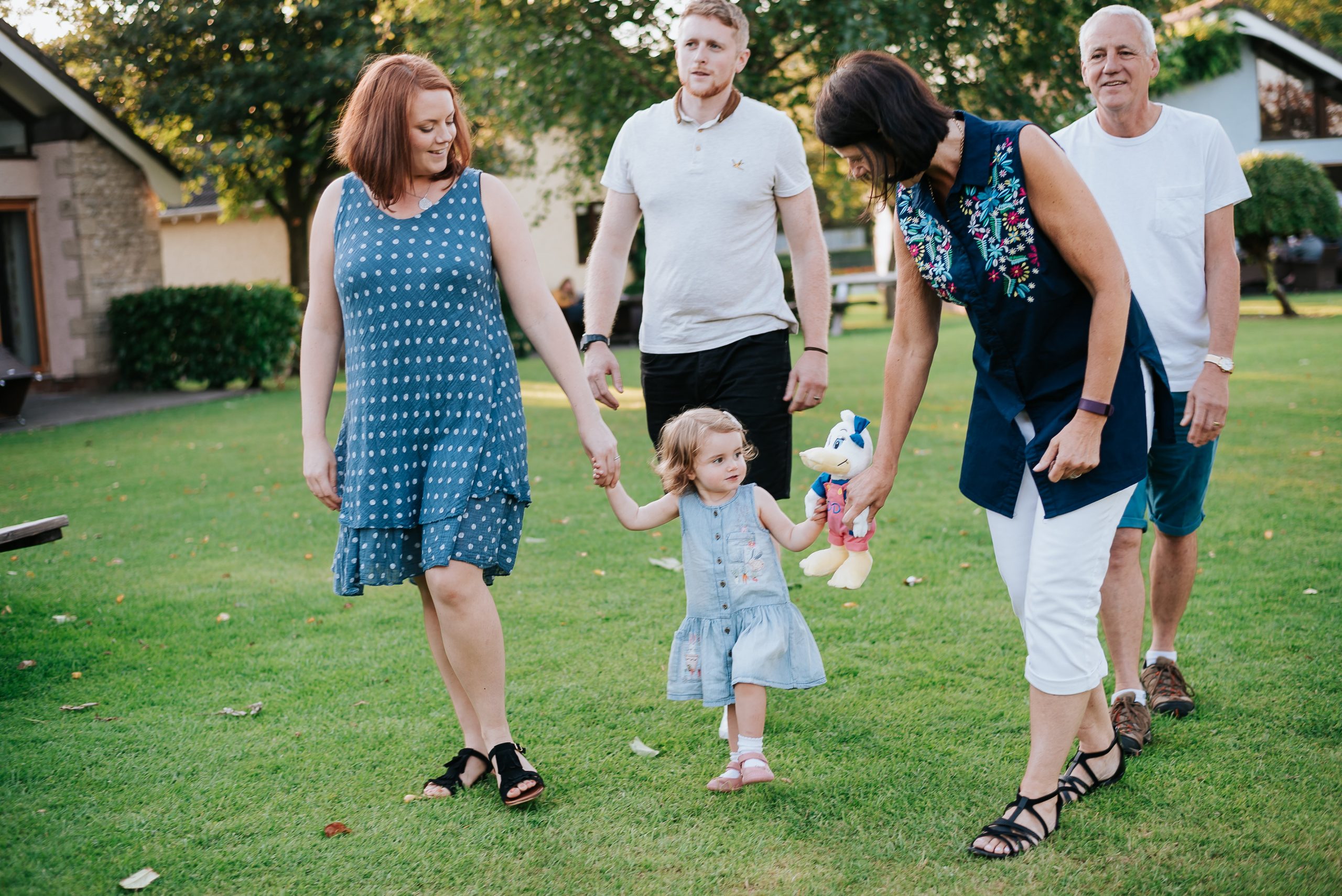 8. Go wild in a safe space
When you're at home you go a long way to create a safe space for your toddler to enjoy playing and learning in so why should your holiday be any different. Choose somewhere that has safety accreditations and excellent security 24/7 so that you can relax and enjoy your holiday knowing that you are in safe hands.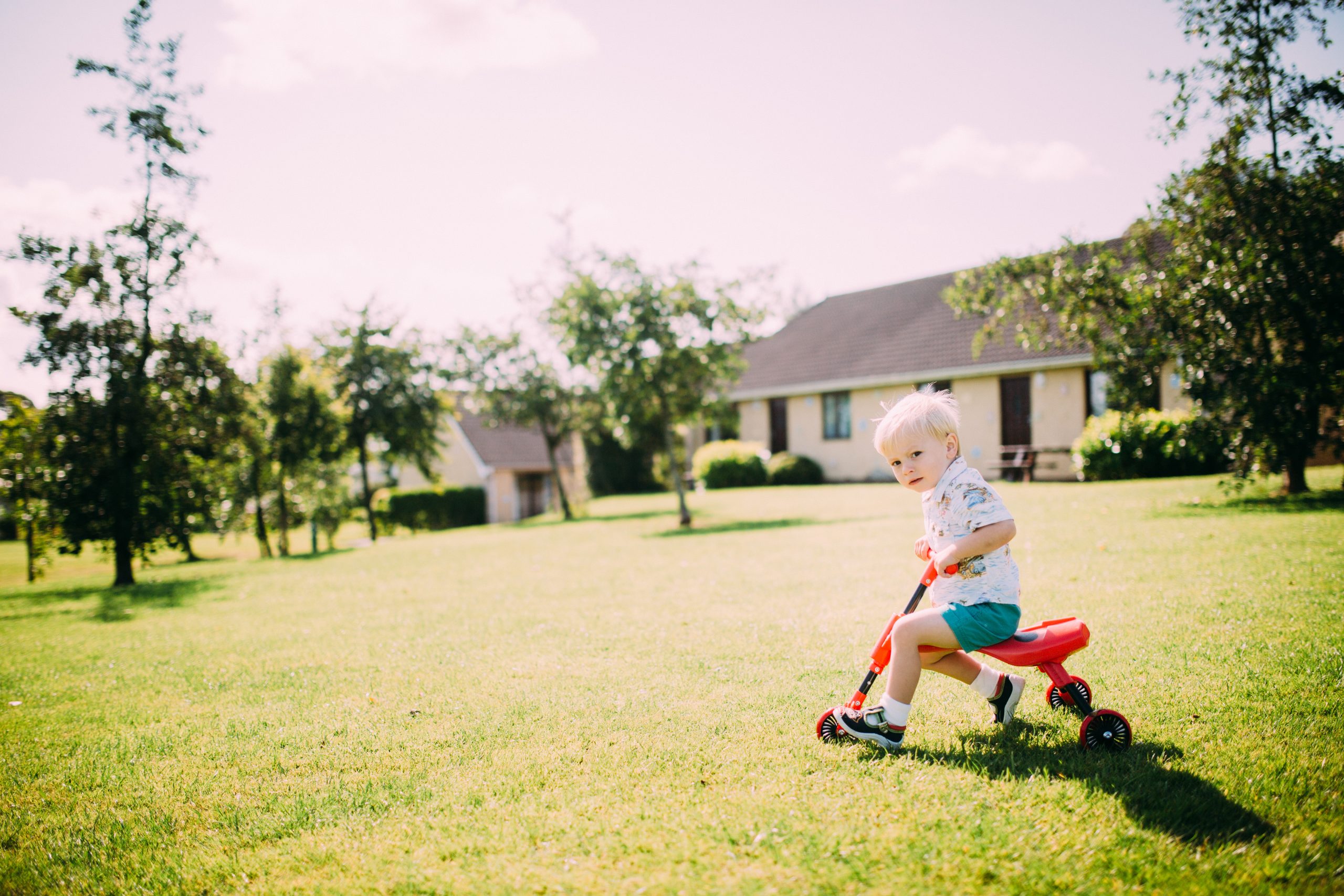 9. Location, Location, Location
Whilst it's great to have everything on your doorstep it's understandable that sometimes when travelling with a toddler you need a change of scenery so choose somewhere that can offer you variety. Whether that's a trip to the beach or a mooch around a beautiful rural village.
We know you wont want to leave our gorgeous village, but if you do we are just 15 minutes from Blackpool and the amazing stretch of beaches along the Fylde Coast and not far from the Lake District either!
10. It's your holiday too…
Whilst happy children equal happy parents, it is your holiday too so ensure you choose a holiday that offers the adults a break as-well.
Ribby Hall Village has it's own Spa Hotel with an award-winning spa offering a range of treatments, day spa packages and adult-only dining options. We also have a fantastic range of entertainment and activities for the big kids too including our amazing gym and adult-only swimming pool.