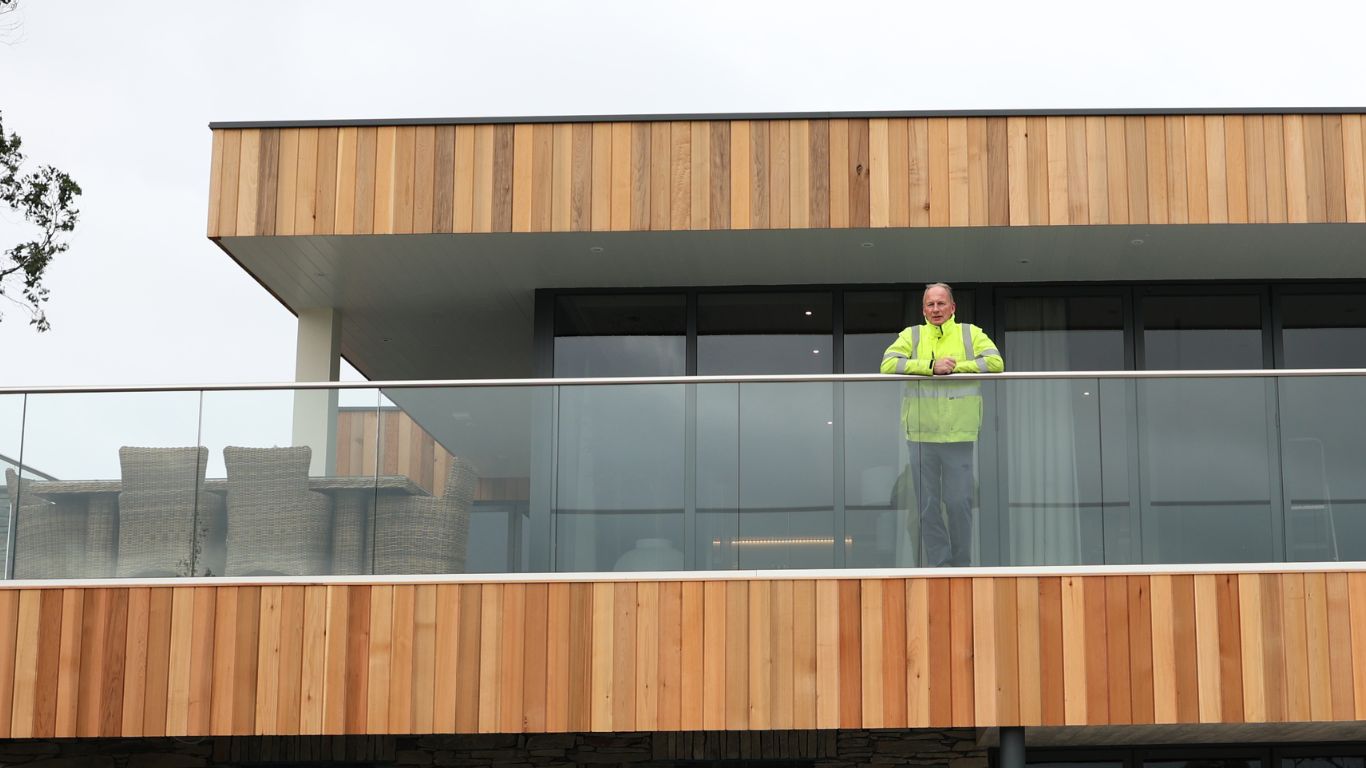 In his near 20 year career with Ribby, Construction Manager Stuart Simmons, has seen considerable changes across the Village.  The last few years have arguably seen some of the biggest; with the complete re-development of  The Bar & Grill (now The Hive), Reeds Bay and most recently the construction of our newest Signature Property, Lakeside View.
We caught up with Stuart ahead of us welcoming the first holiday guests into this beautiful new holiday apartment.
How does this compare to other Ribby building projects you've been involved with?
"I started working for Ribby in October 2003. The Wedding & Events building was my first project and I have probably worked on most blades of grass/tarmac throughout the site! Lakeside View has certainly been a huge undertaking."
"However, I got involved in this project once the lower ground floor, structural and waterproofing works were completed, due to me being at The Hive for the first 3 months of this year. So all the difficult/dirty works were out of the way. Mr Harrison, Steve Brownlow and his team, and Neil Barnes made life a little bit easier for me!"

What has been the most challenging aspect of this build?
"It's been a very complicated build. It's not like anything we've done before. Trying to make the finished product look like the glossy pictures that have been circulating around isn't an easy task."
 How do you feel now we are about to welcome our first guests into the apartment?
"Anyone who has visited the property will know what an amazing finish has been created. I hope the guests feel like we all do. The finished product has blown us all away. What a flagship for the Village!"
Who has been involved with this build?
"So many people! Steve Brownlow, Adrian, Joey, Mick and the Grounds team have worked tirelessly on this project whilst still involved with the completion of the rest of Reeds Bay."
"Dave and Carl, and the decorating team have, as always, stamped their 5-star badge on the property and the Maintenance crew have been there to help-out as and when required which is a tremendous back-up to have."
"On the contracting side, we rely so much on Neil Barnes, John Cobley and PEI Electrical, along with Audio/Stephenson's Plasterers and Blackpool Industrial Roofing. Their positive attitude is infectious, nothing is too much of a problem. This is as you would want it on these one-off complicated builds."
"The main contractors are ably backed up by Peter Jones Flooring, Abelglass, Breedons Granite worktop, Lakeland Verandah's and Dean Décor (Julie). Not to forget our Designer Mrs Harrison!"
What would you like to say to all those involved?
"Hurry up" onto the next project tonight, or could it wait till the morning!!"
"It's been a huge team effort. Everyone's pulled together to deliver this amazing new holiday apartment that I'm sure guests will just love. A huge thank you to everyone!"
Take a look inside Lakeside View…