Our resolution to you: to be your ultimate wellness centre
Another new year and we're all making resolutions to improve our lives. Here at The SPA Hotel, we resolve to deliver all your wellbeing needs under one very comforting and detoxing roof.
The 'one-stop shop' for wellness is set to be a leading spa trend for 2020. We know you live busy lives and don't want to rush around from place to place, so we want to provide everything you need in our fabulous SPA.
From acupuncture and yoga to nutrition advice, relaxation or just pure and simple pampering, you'll find it all here at the UK's 'Best Day Spa'.
January Detox
Of course, you can treat yourself to a January detox, but you can also access treatments and services such as hypnotherapy, sports massage, physiotherapy, Reiki, reflexology and even anxiety management.
Our famous, detoxifying Aqua Thermal Journey takes you through steam rooms, saunas, Balinese Salt Inhalation Room, monsoon showers and hydrotherapy pool before enticing you outside into our Zen Garden with outdoor hot tubs, rustic sauna, mood showers and soothing Himalayan salt sauna.  Follow that with a visit to our Rasul Mud Chamber to cover yourself with this 100% natural, detoxifying mud to draw out impurities and remove dead skin cells.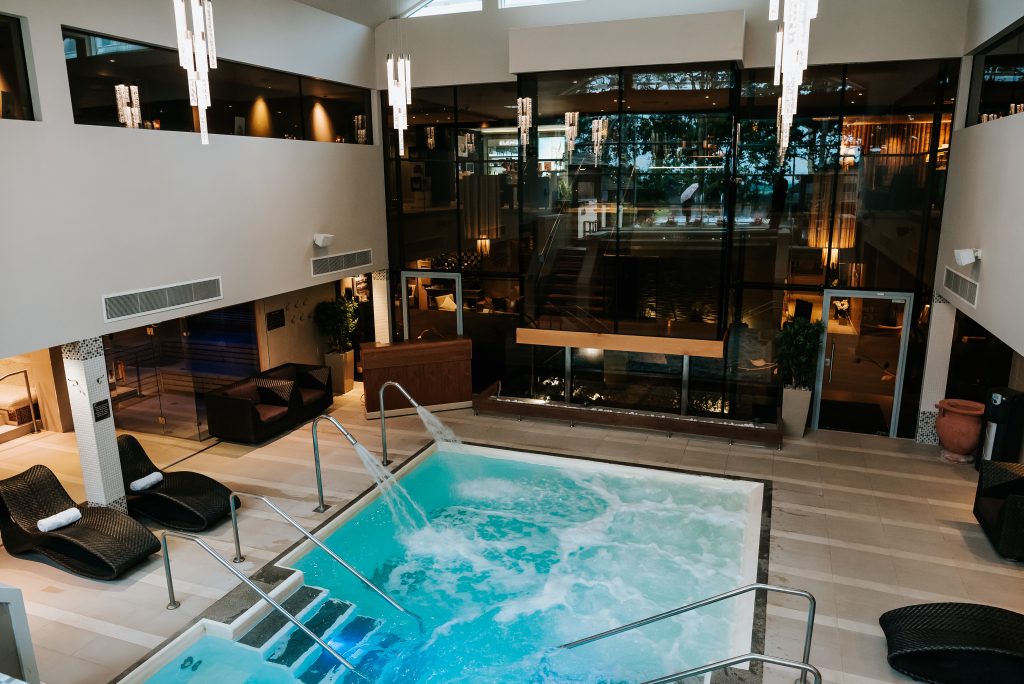 Specialist Treatments
Enjoy specialist treatments and wellbeing therapies delivered by fully trained professionals.  Amongst the trending treatments for 2020 is Crystal Therapy, designed to provide mental and physical relaxation. Our SPA offers a 60-minute session using natural point and polished crystals for a full body chakra layout, ideal for rejuvenating body and mind.
Our own experienced therapists offer facials, technology facials, radiance boosters and skin smoothers, using leading products from ELEMIS, Ishga and Neom, and body treatments such as deep tissue massage, body wraps and salt scrubs. Perfect for busy lives are the Neom 30 Minutes to Wellness treatments which include an Energising Happiness Treatment and an Express Destress.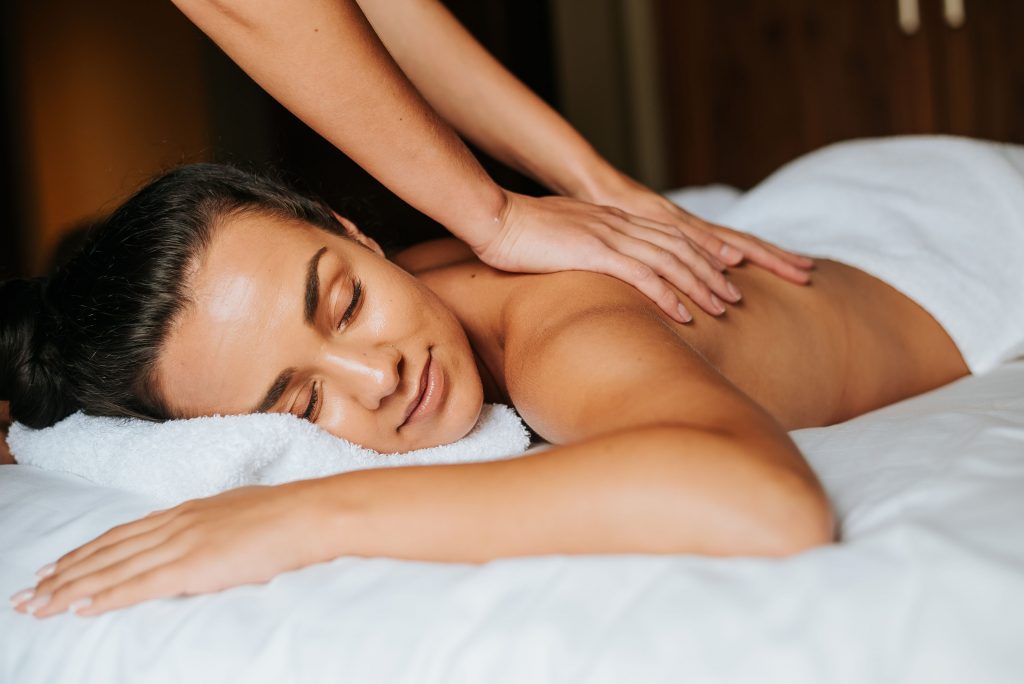 Finishing Touches
If make up is more your thing, pop into our aptly named Finishing Touches studio which offers manicure and pedicures alongside brows, lashes and make up treatments.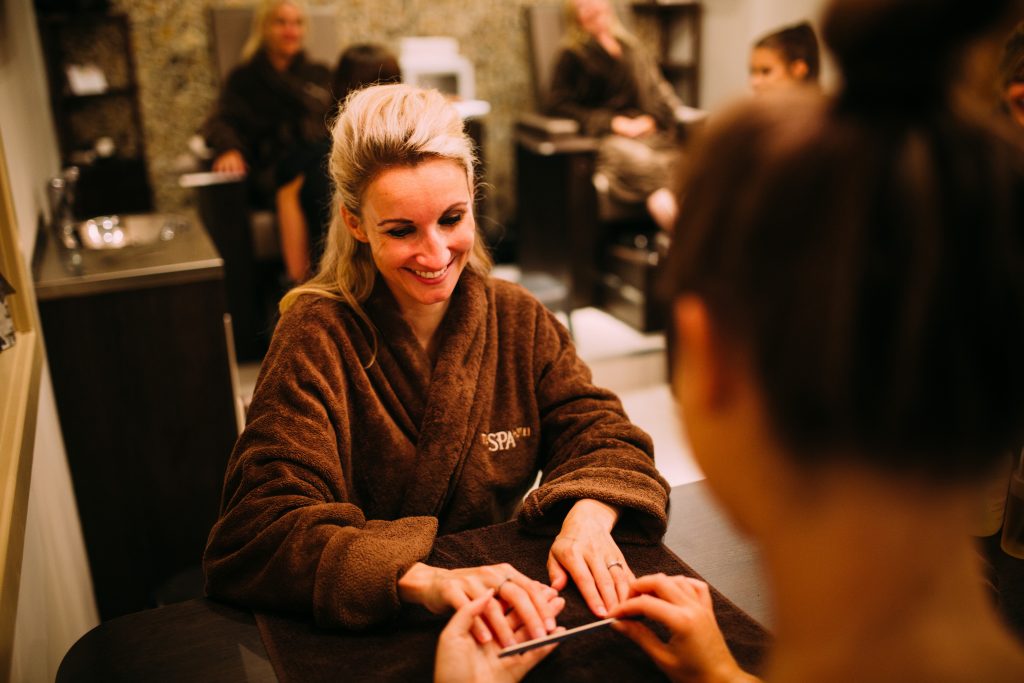 Healthy Dining
New year, new diet? Here at The SPA Hotel, we cater for all tastes in our 2AA Rosette restaurant, The Orangery. Healthy options, gluten free dishes and a full vegan menu are all available.
So, whatever wellness resolutions you've made for 2020, from a simple detox to tackling more reflective issues, we believe we have something to offer, here at the Best Day Spa in the UK.
Daytime visits to The SPA Hotel, including the Aqua Thermal Journey and a glass of Prosecco start from £36 per person. The Aqua Thermal Journey with two-course lunch starts at £58 per person and the Aqua Thermal Journey with Afternoon Tea is from £54 per person.
For further information on our wellness offerings in 2020 visit our website: www.ribbyhall.co.uk/spa-hotel