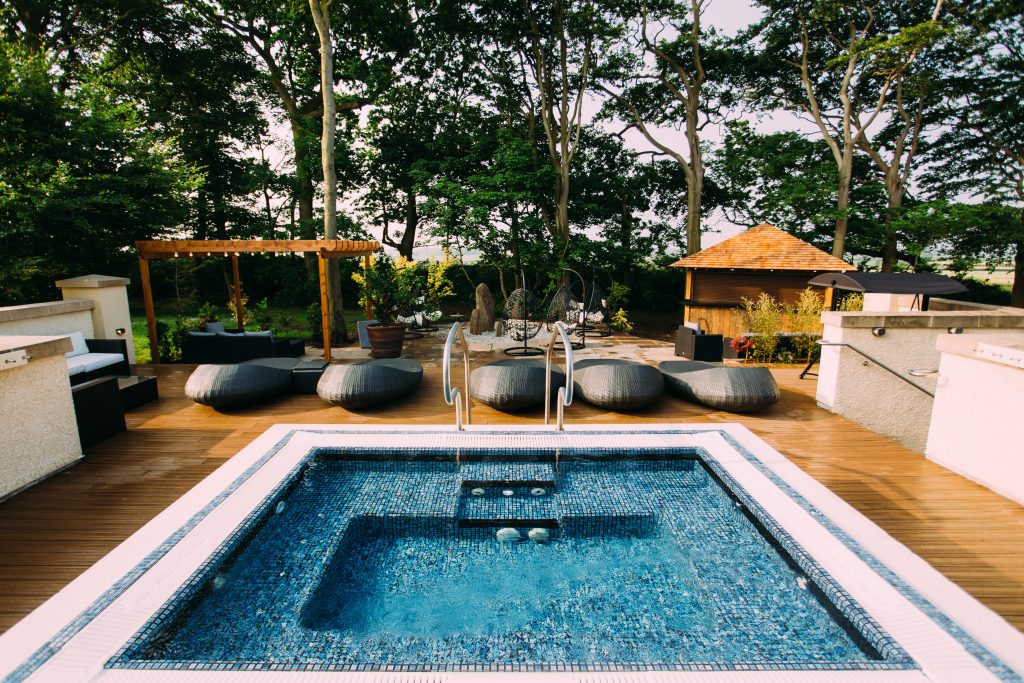 It looks like summer has returned after a rather wet May and June. This week the UK is set to enjoy the hottest temperatures so far this year and I want to make the most of it.
My new favourite place on The Village has to be the Zen Garden at The Spa Hotel. A new addition to our popular Aqua Thermal Journey, the Zen Garden offers a place of tranquility and relaxation overlooking the beautiful Lancashire countryside.
Today was the second chance I've had to experience this new space and I absolutely love it. I took time out to relax in the outdoor hot tub, soak up the sun on the loungers and enjoy a refreshing drink at the Zen Bar. What better way to spend these long summer days.
The Spa Hotel have some fantastic summer offers right now. You can find all the details here.