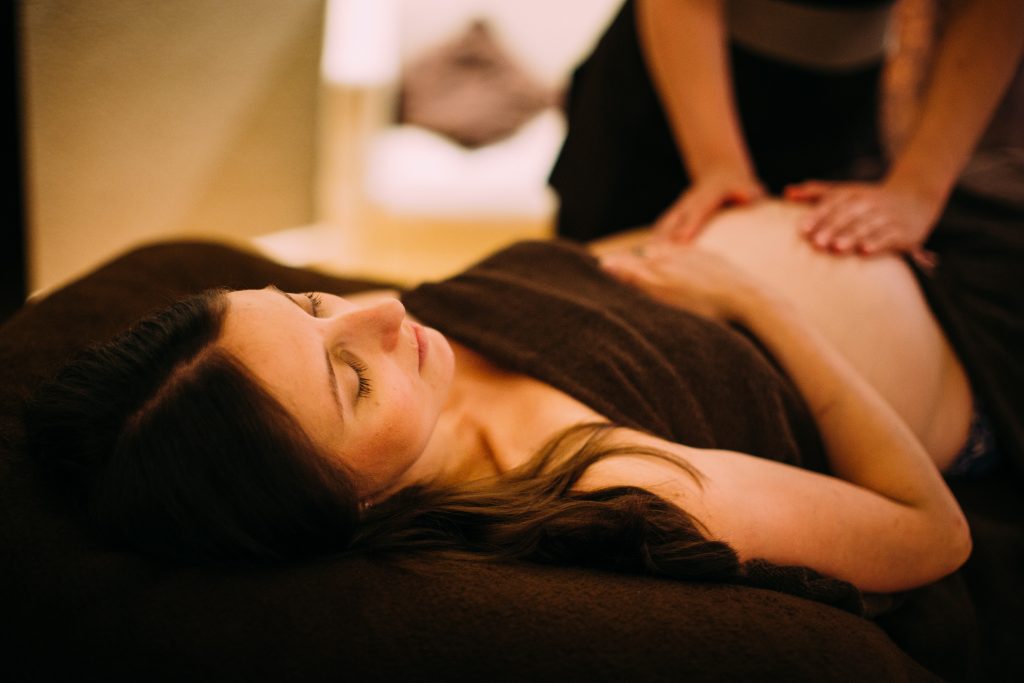 Whilst using The Spa is not recommended when you are pregnant, you can still indulge in some lovely things at The Spa Hotel when you are a Mum to Be! After all, you've got an important arrival on the way and why wouldn't you want to spend some time looking after yourself and being pampered…
We offer a series of massages that are designed with you and baby in mind – our 'Bumps a Daisy Package' by the Natural Spa Factory includes a massage for your legs, toes, arms, hands, shoulders and scalp so you can treat yourself and relieve some pressure without worrying about moving your little one about or feeling uncomfortable. Or try one from another of our other product houses, NEOM or ELEMIS who also offer intuitive, relaxing treatments for your face and body.
If you would like to indulge for longer – why not book our Yummy Mummy To Be package which includes afternoon tea and a mani/pedi. It's certainly a way to celebrate this next chapter of your life and to mark the occasion… what a calming experience for you to enjoy perhaps with a friend.
Should you be feeling any aches or pains – then Hypnotherapy might be for you. It sends you into a state of rest and repair and will give you and your baby a well earned break from the stresses of life. It is also known to help women bond well with their baby and actually have an easier birth as it promotes a healthier body and mind.
You might like to pop in to try another kind of treatment – please do feel free to ask us and we'll happily advise you on what is appropriate for an expectant mum. Whilst sitting in a Hot Tub or in the Aqua Thermal Journey may sound like a great way to relieve aches and pains, unfortunately, when you use a heat experience your body can't lose heat effectively by sweating and any rise in temperature such as this may affect your unborn baby's development which is why we advice against using the Spa. Please speak to your GP if you have any concerns about this recommendation.
The Spa Hotel at Ribby Hall Village offers a fantastic range of pregnancy spa treatments. For more information visit our website.