We make no secret of the fact that here at Ribby we LOVE food – really good, freshly prepared, scrumptious food. With six restaurants and cafes to choose from we're here to help you choose the best place for you to enjoy some food glorious food.
Fuel the day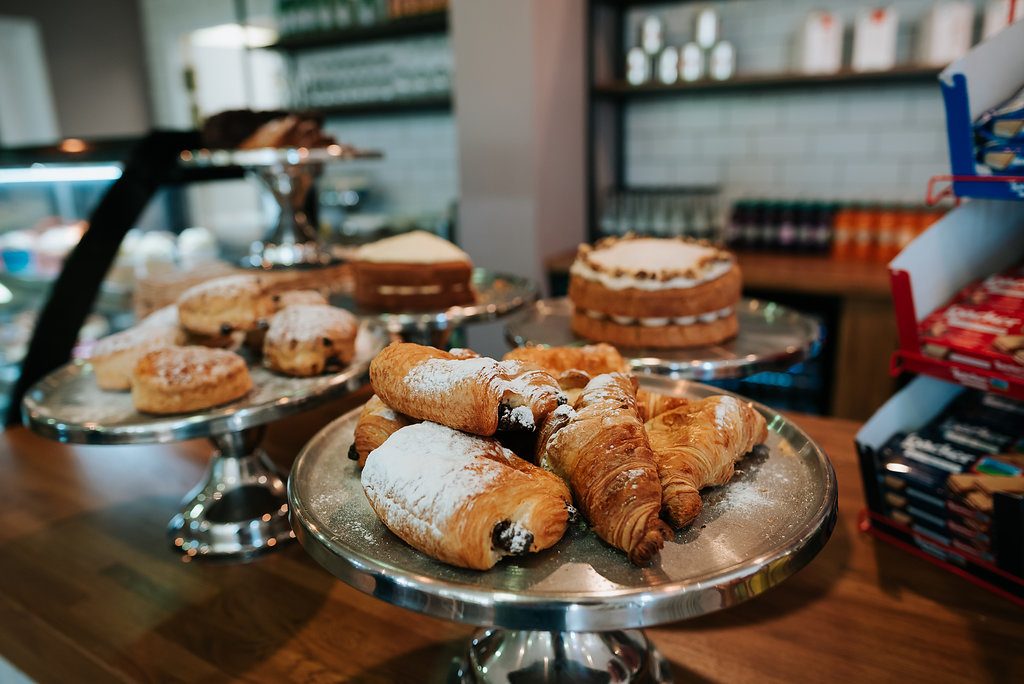 The Tearoom is THE place on The Village for a fantastic Breakfast to fuel your day! A light, open cafe with a rustic twist The Tearoom has an extensive menu which goes from Breakfast right through to Afternoon Tea. Whether it's the full works with a Full English Breakfast, a lighter choice like porridge or something sweet like pancakes or waffles you will start the day in exactly the right way.
We love the Eggs Benedict – poached eggs served over bacon on two toasted muffins with our own hollandaise sauce.
A taste of the Mediterranean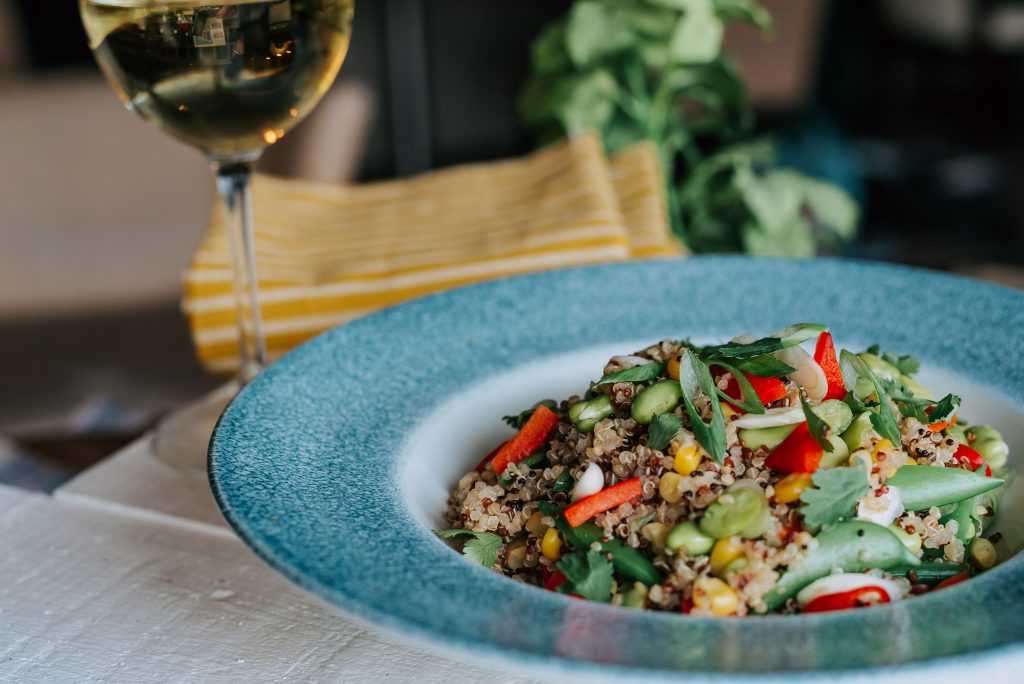 Terrazza is the newest restaurant to Ribby Hall Village opening in spring 2019, with a fresh, modern interior and a menu that will make your mouth water and leave you wondering how many times you will need to re-visit to try the whole menu! From gorgeous Calamari and freshly baked pizzas to Spaghetti Vongole and Gamberoni you'll be able to experience all the Italian classics.
"My favourite meal is the Aubergine Parmigiana, a perfect tea when I'm too lazy to cook at home and packed full of Italian flavours. Now the weather is warmer I love to eat out on the terrace, it's like being on my holidays! It's so tasty and is actually vegan, dairy free and gluten free – perfect for people with allergies or who follow a vegan diet."
Hannah Lee, Assistant Manager, Terrazza
Coffee and catch ups with friends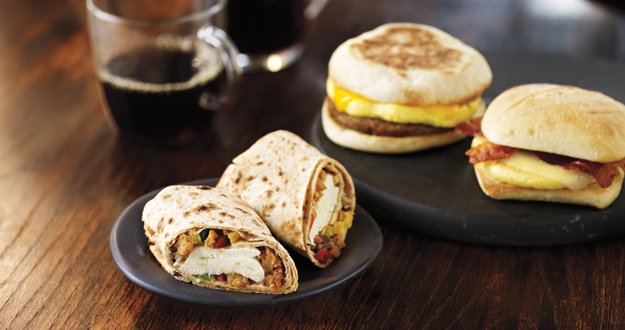 The little jewel in our crown, we are so proud to be home to the world renowned Starbucks Coffee House. Recently renovated, the inside is comfortable and cosy and a great place to catch up and relax over a coffee. If you are on the go Starbucks also does some fantastic breakfast and lunch options.
We love the Chicken Wrap with avocado, edamame beans, spinach with pesto crème fraiche in a spinach wrap.
Pizza Perfection!
 
Papa John's Pizza Store is perfect for one of the best pizzas around whether you choose to eat-in in our Pizza Store or take your pizza away, the menu is amazing! Plus, they have a fantastic choice for Vegans!
We love the The Tandoori Spice Pizza – Hot and spicy curry sauce, double tandoori chicken, green peppers, red onions and fresh tomatoes, drizzled with mint raita sauce.
Something special just for the adults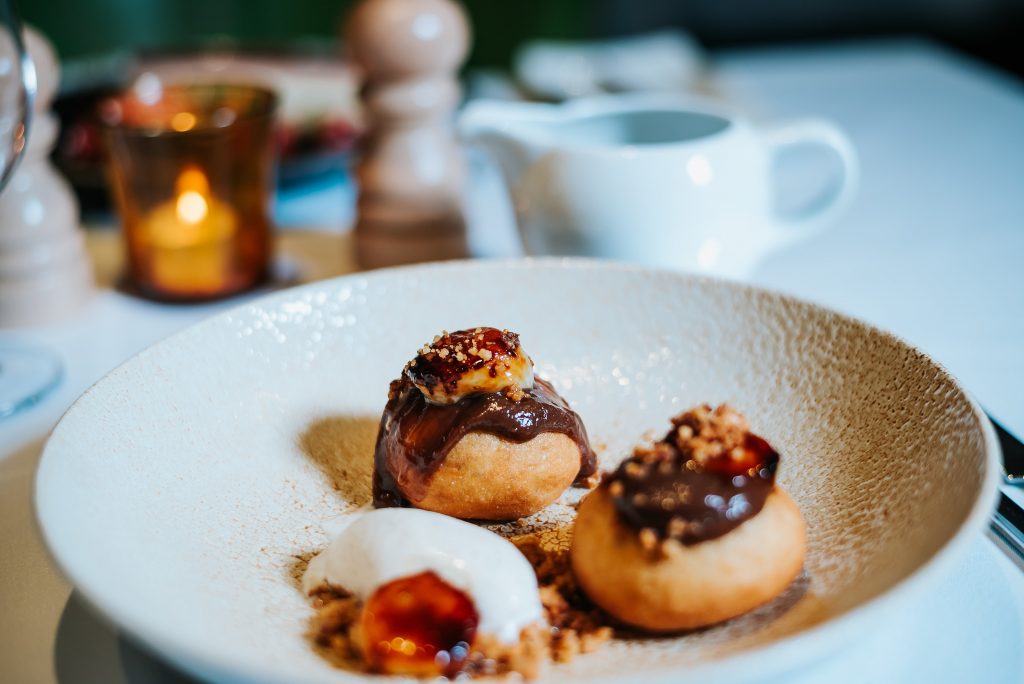 The adult-only Spa Hotel is home to the exquisite Orangery. A dining destination with two AA Rosettes where the food is phenomenal, the atmosphere refined and service impeccable. The menu changes seasonably to work with the best British ingredients but we know there will be something that you will want to savour.
We love the Braised Bowland lamb shoulder, Bombay potato, fenugreek braised heritage carrot, coconut & tamarind gravy.
"If you're from the local area, or are visiting on an overnight spa break, the dining experience at The Orangery is a must! The quality, the presentation and the standard of food is second-to-non. Every time I go I'm delighted by not only the food, but the friendly faces of the staff and the service. Plus – The Orangery has recently launched its own Vegan menu! This is such exciting news for me as a vegetarian."
Stephanie Harrison, Business Sales Manager
Proper good grub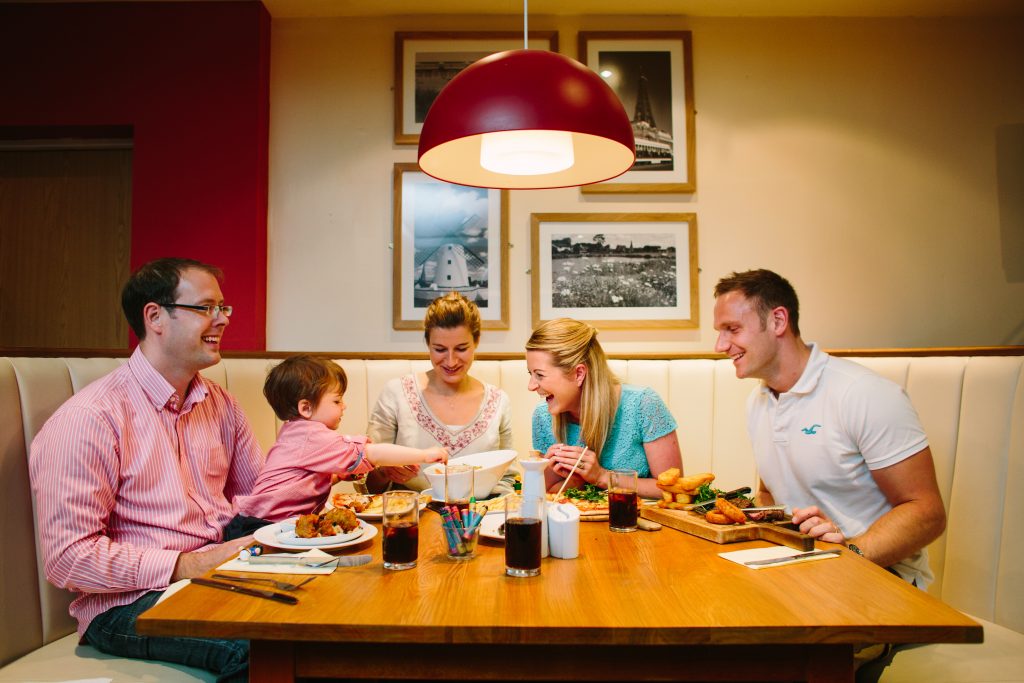 Whilst we pride ourselves on The Village as being incredibly family-friendly there is one place where you can go where you know the whole family will be looked after AND entertained. The Bar & Grill's menu features pub classics such as fish and chips, pies and some fantastic grill options such as burgers and steaks.
We love the Hunters Chicken Burger – char-grilled chicken burger topped with bacon, cheddar cheese, BBQ sauce, baby gem lettuce and tomato on a brioche bun.
"My favourite dish is the Sunday Lunch in The Bar & Grill. The beef is slowly cooked and literally melts in your mouth and falls apart on your plate! Highly recommended!"
Joanna Bamber, Holiday Experience Manager
Hungry yet? Click here to discover all our dining options and try some on your next visit!