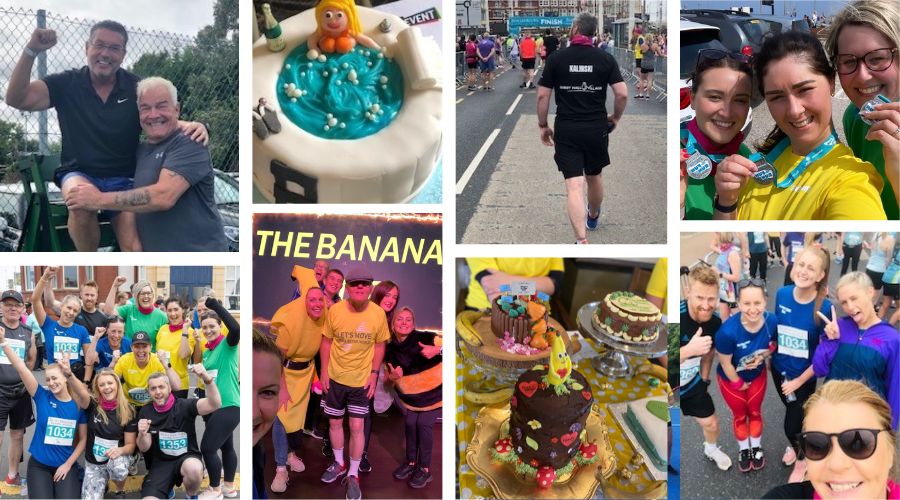 The 2022 edition of the Main Event came to an exciting conclusion last month, with the Banana Splits being crowned champions at the annual Quiz Night! Starting in spring, the popular staff competition ran across the year and included everything from Volleyball to Tennis, Golf and Netball and even a Bake Off!
We caught up with event organiser and Wellness Manager, Natalie Westgate following the conclusion of the most popular Main Event to date…
Natalie said: "It has been a fantastic opportunity for employees to build relationships across the business,  especially all our new starters. They have also enjoyed sampling the fabulous facilities we have to offer and participate in all kinds of events catering for all skills and tastes.
Adrian and I planned the events around my existing wellness calendar which included hydration checks during national hydration week and cycle to work; utilising our cycle to work scheme. We ran Employee Wellness Week too which included therapies that could be claimed back on our Medicash scheme.
I was so impressed with the number of staff that signed up! We had 160 sign up, which is double what we have had previously! My highlights have to be the golf, as I had to step in at short notice and have a go for the Blue Team (points deducted obviously) and the bake off. We really didn't know what to expect but were overwhelmed by the showstoppers of cakes that everyone produced.
We used a few umpires throughout the year who were members and friends and even invited my daughter and a small group of local youths from the local theatre company to judge the talent videos,  something we have never done in previous years.
I'm pleased to announce the Main Event will return in 2023! I'm excited to host again and work alongside Adrian to plan all the competitions. Some of your favourites will be back, along with a host of new and exciting events.
Thanks again to everyone who made Main Event 2022 our best yet!"